Are you feeling worn out and weary?
It seems that everything this time of year demands a smile, a joyful heart and a cup of good cheer. But not everyone feels that way at Christmas. Good thing Christmas offers something more.
Are you ready for something to feel hopeful about this Christmas?
Step 1
Request Your Download
Our Christmas of Hope download outlines 30 ways to explore real, true hope in Jesus.
Step 2
Spread Hope
Follow along and start finding and spreading hope this Christmas!
Step 3
Join us for Christmas
Join us on Christmas Eve at 6 PM for a Candlelight Worship Service to celebrate this hope!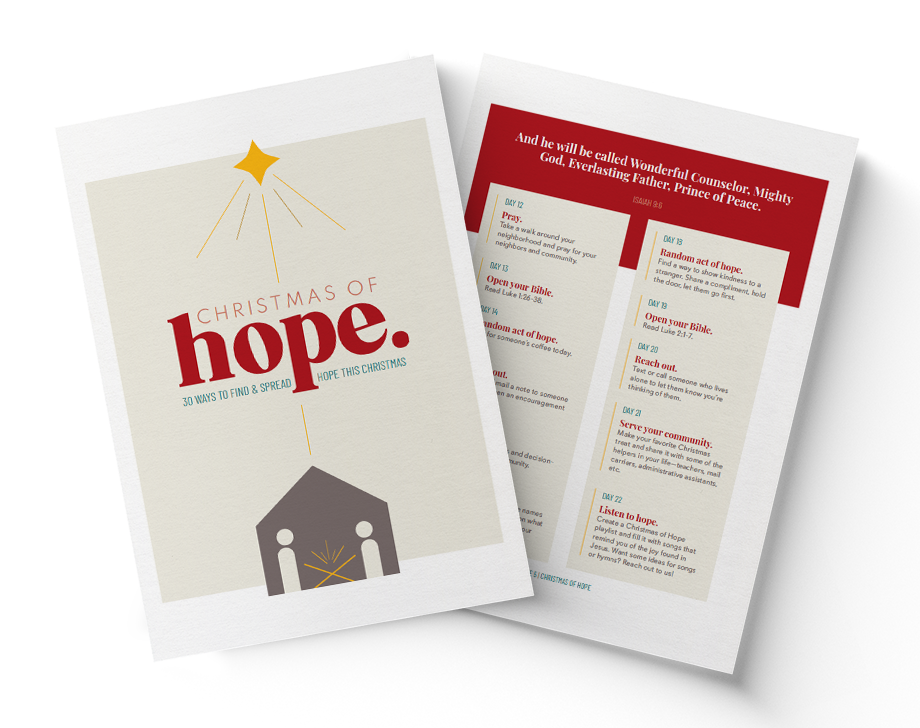 Request your free download.
Complete the form below to start your Christmas of Hope today!